Corporate Regional Manager, Risk & Aquatics - West Region
Apply Now
Job ID CORPO05427
Date posted 10/02/2020
Location Chicago, Illinois
Job Type Full Time
The Regional Risk & Aquatics Manager is responsible for monitoring and advising on the overall safety, operation, leadership, and financial planning/execution for Aquatics, Safety / Risk Management and Security for lodges in assigned region. 
Essential Duties & Responsibilities
Develop and maintain standardization and optimization of operational procedures in lodge aquatics and security operations, as well as safety-oriented procedures across all areas of operations.
Drive performance improvement in metrics for NPS, safety data, and lodge waterpark operations.
Drive performance improvement in metrics for eNPS for lodge aquatics, security and safety functions.
Develop, improve, manage & maintain collaborative efforts with Lodge leaders and other corporate stakeholders to deliver programs and foster new program opportunities. Measuring progress against strategic goals and ensures continuous improvement
Work in partnership with the Lodges to analyze operations to evaluate performance in meeting objectives, and to determine areas of potential cost reduction, program improvement, or policy change
Provide daily support and assistance in development of Directors of Aquatics, Lodge Safety Managers, and Security Managers / Leads, including establishing consistent cadence of communications with each functional area and relevant content for periodic review
Plans, administers, and monitors safety program(s) which comply with Great Wolf traditions, health and safety standards, government regulations, and third-party requirements
Performs safety, security and waterpark audits of the lodges and coordinates any third party audit requirement 
Basic Qualifications & Skills
High School diploma or equivalent experience
High proficiency creating and maintaining documents with Microsoft Office (Word, PowerPoint, Excel)
Minimum of 8 years experience supervising, coaching, developing, leading, promoting teamwork, and providing effective feedback to employees
Experience in First Aid, CPR, and AED
Demonstrated ability to effectively resolve conflict
Willingness to work flexible schedule including nights, weekends, and/or Holidays as needed
Willingness to travel extensively – expectation to visit all Lodge locations within region at least once per year and more frequently as may be advisable
Desired Qualifications & Traits
College Degree
Director of Aquatics or equivalent waterpark leadership role
Certified Pool Operator (CPO) or Aquatic Facility Operator (AFO) license
Emergency Medical Technician or other medical background
Ellis & Associates (E&A) International Lifeguard Training Program license
E&A Basic Leadership Training License
Physical Requirements
Able to bend, stretch, and twist
Able to sit or stand for long periods of time
Able to climb multiple flights of stairs on daily basis and walk frequently
This position will be part of the Chicago HQ, but can be located at any Great Wolf location or remote in the Western region.
Apply Now
Check Out Our Chicago, IL Lodge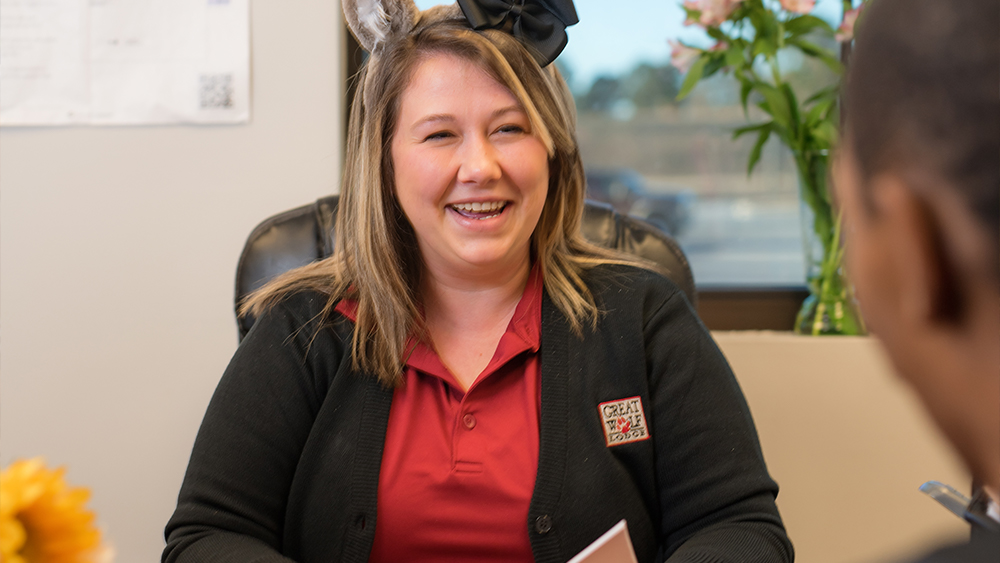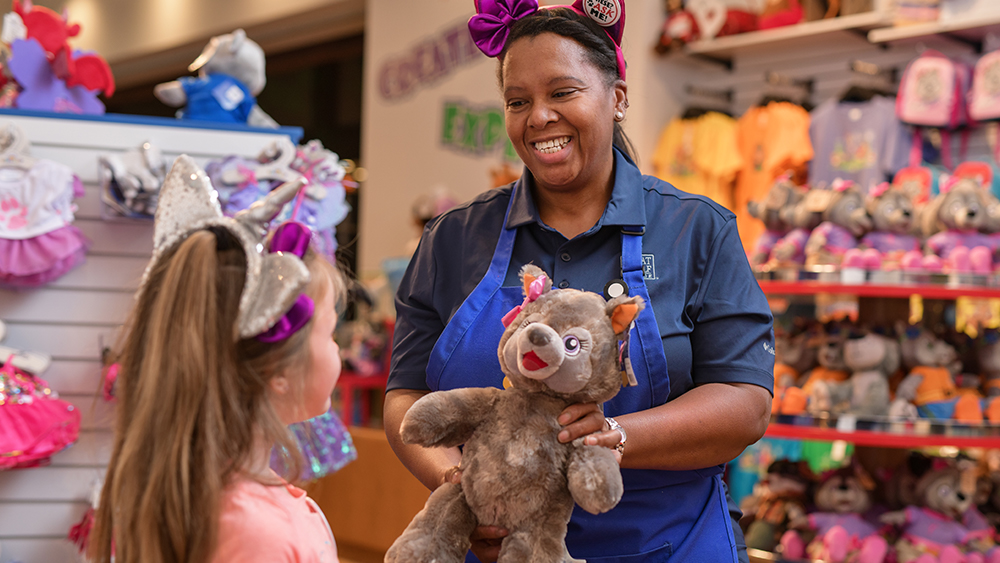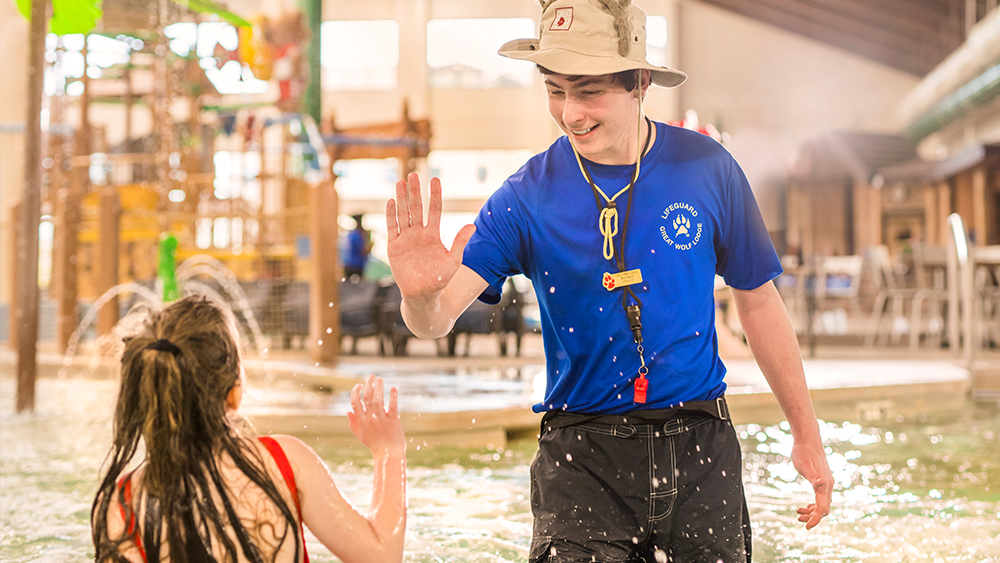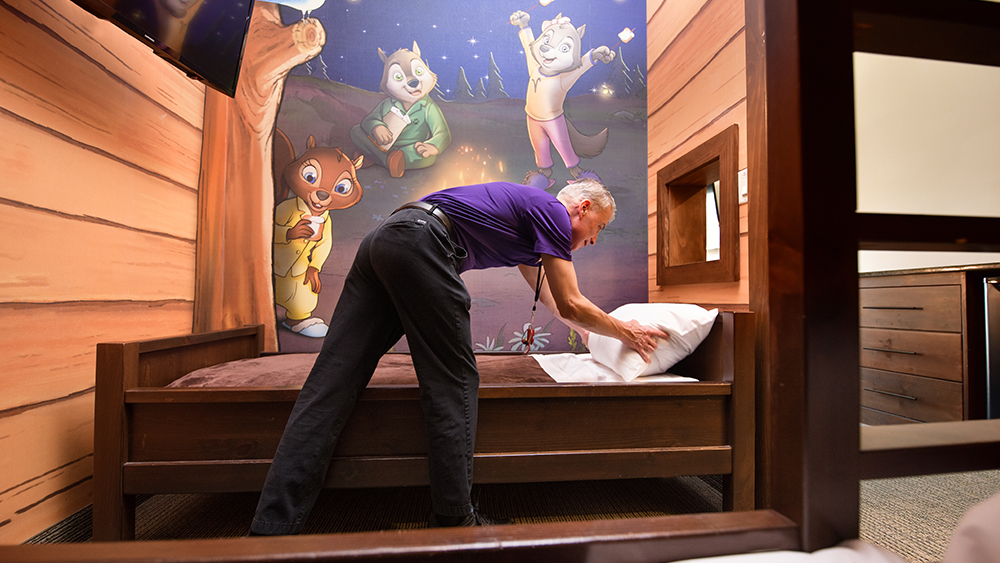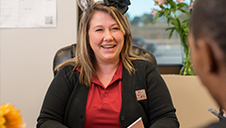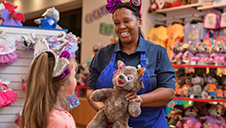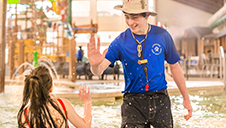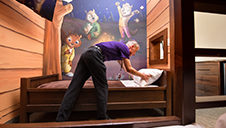 Check Out These Opportunities In Our Pack!