Great Wolf Lodge takes pride in having a culture that is welcoming and respectful to all people, regardless of background. We believe the uniqueness, individuality, and diversity of our Pack are the pillars of its strength. We dedicate ourselves to ensuring every Pack Member can bring their authentic and whole self to work every day, allowing us to continue our mission of bringing joy to families.
At Great Wolf, our Pack comes first and culture, training and career growth benefits are core to our Pack Member Promise.
Training
It's all about our Pack Members…

Functional Training
Even if you do not have experience in the job you've applied for, that's ok! We will provide you all of the training you will need to be successful in the role.

Cross Training
We believe that, in order to operate effectively and give our people as many opportunities as possible to grow, that cross training is essential for Pack Members. For example, our Housekeeping "A Team" is trained in multiple rooms functions and even has the ability to self-inspect, meaning these Pack Members receive additional compensation and act as Leaders within the department.

Career Path & Mobility
As Great Wolf Lodge opens new properties each year, the potential to advance your career is limitless. Whether you're looking to gain hospitality and entertainment experience in various departments or prefer to advance within a specific function, you have the opportunity to do both at Great Wolf Lodge.
We have General Managers who started with Great Wolf as Lifeguards, and Department Leaders who joined us as students working part-time. These Pack Members have been able to create a path and grow their career with Great Wolf.

Leadership & Development
Whether you are in your first Supervisor role or you've been managing people for years, we will provide ongoing Leadership Development and education to help you become the best Leader you can be. This includes dedicated training for positions Supervisor through General Manager. All Pack Leaders will have the opportunity to learn and grow.

Certifications
Across our departments, we offer certifications in a multitude of areas to help you grow and advance your career.
Benefits
We treat our guests like family, and provide benefits to ensure we take care of our Pack like family as well.

Medical
Great Wolf offers multiple competitive medical plans with the top providers in all of our locations.

Dental
At Great Wolf, we tell our Pack Members to 'Give a Smile, Gain a Friend!' We offer quality dental coverage to all full-time Pack Members to protect that great smile.

Vision
For glasses and contact wearers, we care about our Pack Member vision and provide great vision coverage. Just ask Oliver the Raccoon!

Life Insurance
Preparing for the future is an important part of life. Great Wolf cares about our Pack and their family's future.

401K
Great Wolf contributes 50% on your first 4% of contributions after 90 days of employment.

Paid Time Off
We want you to enjoy quality time away from work, that's why ALL full-time Pack Members are eligible for paid time off starting on your first day of employment.

Scholarship Program
Have you ever seen Undercover Boss and wondered if companies actually keep the programs they implement from the show? Great Wolf does! Our Scholarship Program was implemented as a direct result of the show and provides monetary assistance for our Pack Members looking to further their education.

Parental Leave
Great Wolf Lodge is for families and this extends to our Pack Member families! We provide Parental Leave to all new parents after just 6 months of full-time employment.

Waterpark
Access &
Lodge Discounts
What's the best part about working at a water park? Insider access to the pools and slides! We provide room, restaurant, and attractions discounts to our Pack Members.

Pack Member of the Month/Year
Each Lodge selects a Pack Member of the Month who is then eligible to be awarded Pack Member of the Year! Those selected as Pack Member of the Year are provided an all-expense paid trip for two by Great Wolf Lodge.

Talent Development Programs
The Pack at Great Wolf is one of our primary differentiators and what helps us drive and grow our business. So we invest in and grow our people. Great Wolf offers multiple talent development programs such as Emerging Wolves, the Management Development Program and the Key Talent Program which are aimed at accelerating the professional development of our Pack.

Pack Member Events & Celebrations
From cookouts and United Way Day of Caring to family parties, Great Wolf Lodge consistently celebrates our Pack Members and their families.
Career Paths
Follow the tracks of a few of our Pack Members below to see a few of the possibilities for growth and opportunity here at Great Wolf.

Kadeem Govan McCrimon
PBX Operator / Night Auditor – Poconos
2015

Arcade, MQ, Mini Golf Attendant

Angie Erwin
Housekeeping Manager – Concord
2009

Guest Services Agent

2010

Guest Services Supervisor

2011

Catering Coordinator

2012

Guest Services Manager

2015

Housekeeping Manager

James Anderson
General Manager – Colorado Springs
2001

Front Desk Supervisor Sandusky

2003

Guest Services
Manager
Sandusky

2005

Director,
Guest Services
Blue Harbor

2009

Director
of Rooms
Grand Mound

2011

Asst. General
Manager,
Grand Mound

2012

General
Manager
WI Dells

2016

General Manager
Colorado Springs
Hear What Our Pack Members Are Saying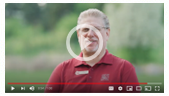 Pack Testimonial: Leadership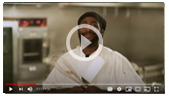 Pack Testimonial: Food & Beverage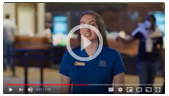 Pack Testimonial: Guest Services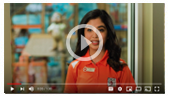 Pack Testimonial: Aquatics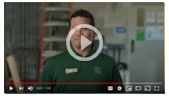 Pack Testimonial: Engineering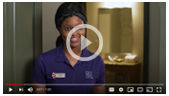 Pack Testimonial: Housekeeping
Pack Member Testimonials
"I like working for the Great Wolf Lodge because it's a fun environment, and I've learned a lot about cooking and being a better team leader. Overall, it's just a great place to work!"
- Restaurant Cook – Traverse City, MI
"Fun & Friendly environment. Everyone smiles and we have a Great Team."
- Guest Services Agent – Concord, NC
"The little things that we do daily as a part of our everyday job, can easily make the day of our guests without us even knowing it."
- Network Engineer, Corporate – Wisconsin Dells, WI
"I was deeply moved by what took 15 minutes out of my day and will have a lasting impact on this guest for years to come."
- Assistant General Manager – Williamsburg, VA
"Celebrating a soldier's safe return home and being welcomed by not only his wife and two children but by all of us at Great Wolf Lodge is a lasting memory for me."
- HR Manager – Grand Mound, WA
"LOVE, LOVE, LOVE working here, making kids laugh, & helping make family memories. It's great being able to be a part of that!!"
- Ambassador of Fun – Concord, NC
"I have the privilege to meet people from all walks of life & then have the opportunity to make a small difference in their life, even if just for that special moment."
- Manager of Kids Experience – Mason, OH
"I am thankful that my place of employment and my boss were able to provide this family with some joy during this very difficult time in their lives."
- Director of HR – Traverse City, MI
Check Out These Opportunities In Our Pack!