Join our Pack
Great Wolf brings joy to families - it is our purpose and the reason for our existence. We do this through a relentless focus on safety, continually improving our operational capabilities, surprising and delighting our guests and investing in our Pack Members. As we expand our paw print, open new lodges and grow our business, it's important that we develop our Pack to advance individuals careers and support our growth and purpose.
Featured Positions In Our Pack
See What Makes Our Pack Members The Best Of The Best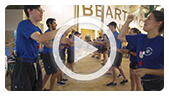 Values at Great Wolf Lodge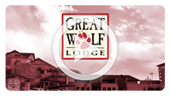 Working at Great Wolf Lodge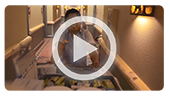 Housekeeping roles with Great Wolf Lodge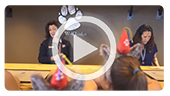 Guest Services roles with Great Wolf Lodge
Pack Member Testimonials
"I like working for the Great Wolf Lodge because it's a fun environment, and I've learned a lot about cooking and being a better team leader. Overall, it's just a great place to work!"
- Restaurant Cook – Traverse City, MI
"Fun & Friendly environment. Everyone smiles and we have a Great Team."
- Guest Services Agent – Concord, NC
"The little things that we do daily as a part of our everyday job, can easily make the day of our guests without us even knowing it."
- Network Engineer, Corporate – Wisconsin Dells, WI
"I was deeply moved by what took 15 minutes out of my day and will have a lasting impact on this guest for years to come."
- Assistant General Manager – Williamsburg, VA
"Celebrating a soldier's safe return home and being welcomed by not only his wife and two children but by all of us at Great Wolf Lodge is a lasting memory for me."
- HR Manager – Grand Mound, WA
"LOVE, LOVE, LOVE working here, making kids laugh, & helping make family memories. It's great being able to be a part of that!!"
- Ambassador of Fun – Concord, NC
"I have the privilege to meet people from all walks of life & then have the opportunity to make a small difference in their life, even if just for that special moment."
- Manager of Kids Experience – Mason, OH
"I am thankful that my place of employment and my boss were able to provide this family with some joy during this very difficult time in their lives."
- Director of HR – Traverse City, MI
Check Out These Opportunities In Our Pack!